Corial Plasma Therm – Corial 200I ICP-RIE etch system
The Corial 200R is a compact, easy-to-use system for reactive ion etching of silicon-based compounds, metals and polymers…..
Compare
The Corial 200I ICP-RIE system is designed for R&D centers and IC failure analysis labs.
This equipment uses fluorine- and oxygen-based chemistries to provide leading edge etch rates and uniformities for full wafers of up to 200 mm, as well as dies or packaged dies.
Featuring a short pump-down cycle (<3 minutes), rapid reactor clean time (<20 minutes), and shuttle loading direct on the carrier, the Corial 200I guarantees high system uptime.
Key Benefits
FLEXIBILITY
Processing of silicon-based compounds and polymers with multiple etching modes
The unique shuttle (carrier) design, combined with a standard cathode, enable a cost-effective reactor conversion suitable for multiple applications
HIGH PERFORMANCE
Exceptional uniformity, and repeatability enabled with a unique high-power ICP reactor with helical antenna
Wide pressure range offers capability to precisely tune the etch profile
SCALABILITY
Low-risk, cost-effective upgrades extend product capabilities and maximize return on investment
Related processes
Typical materials that can be processed with the Corial 200I ICP-RIE system include:
Silicon and silicon-based compounds (SiO2, Si3N4)
Polymers: PMMA, Polyimide, BCB, Photoresist
Metals: Ti, TiN, TiW, W, Ta, TaN, Ge, Nb, Nbn, Mo
The Corial 200I offers differentiated technology and application-focused capabilities for the IC failure analysis and the R&D markets:
Delayering of polymers and silicon-based compounds for sample preparation prior to IC failure analysis
Capability to etch the wide range of materials used in R&D centers
Deprocessing for 28 nm technology node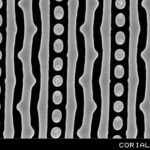 Failure analysis
Low-K dielectric etching
Etch rate 300 nm/min
Selectivity vs. Al/Cu > 50:1
ILD deprocessing on wafer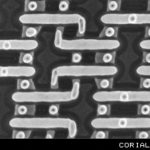 Failure analysis
SiO2 etching
Etch rate 140 nm/min
Selectivity vs. metal > 50:1
Silicon Dioxide (SiO2) RIE etch process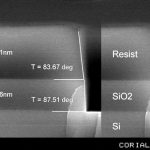 R&D
Etch rate 45 nm/min
Etch depth 800 nm
Uniformity ±3%
Silicon Nitride (Si3N4) ICP etch process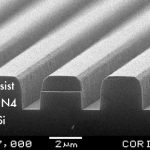 R&D
Etch rate 350 nm/min
Etch depth 500 nm
Uniformity ±3%